GRID 2 GUI for Tablet
I created this project for Computer Arts Practice at Abertay University, which was completed in semester one of third year. The brief was to redesign a GUI for an existing racing game for tablet. The proof of concept had to demonstrate: a main menu system with at least one working sub menu, a gameplay GUI overlay, a pause menu with statistics/map/options and a vehicle customisation screen.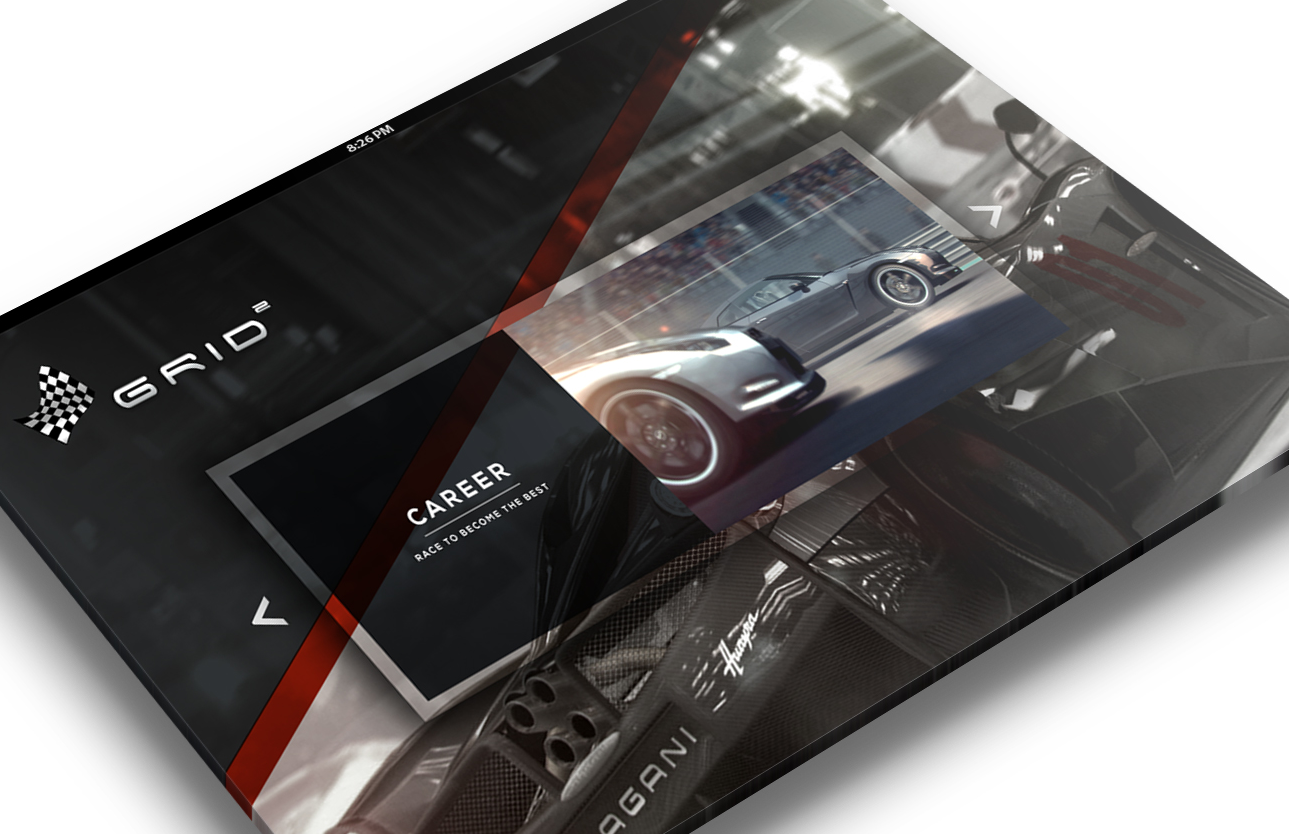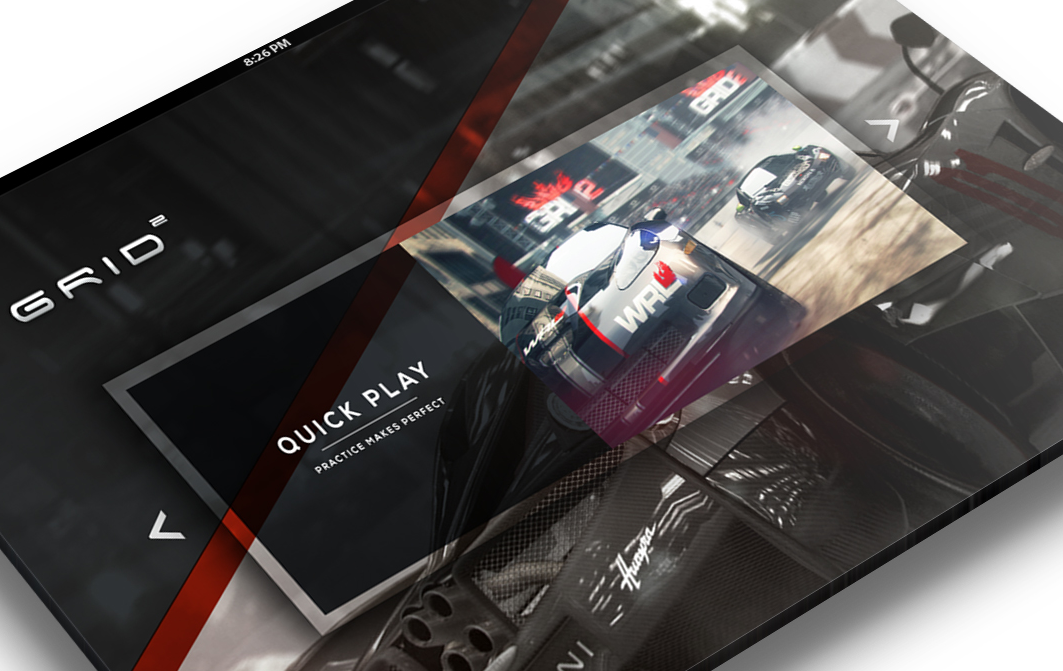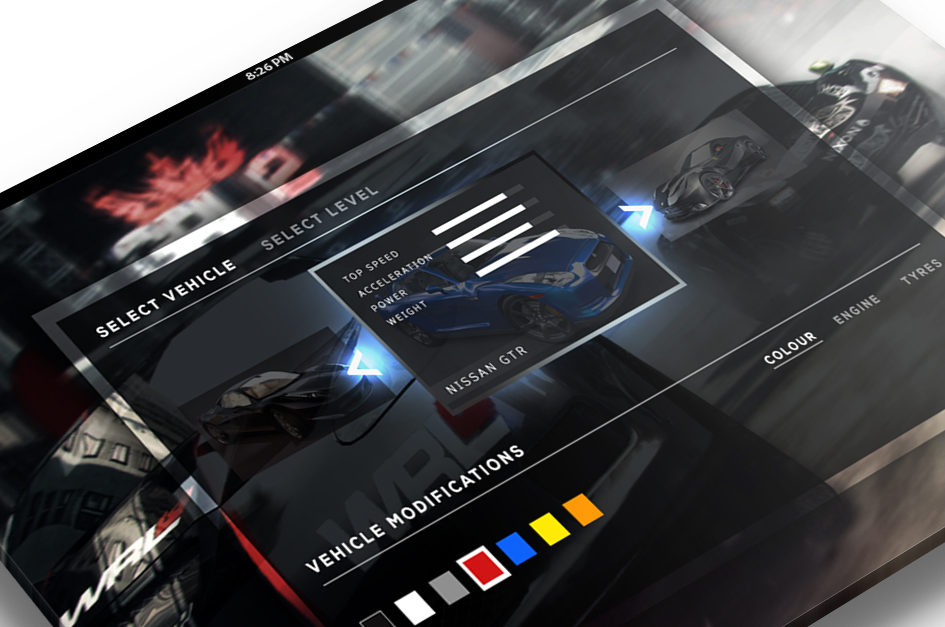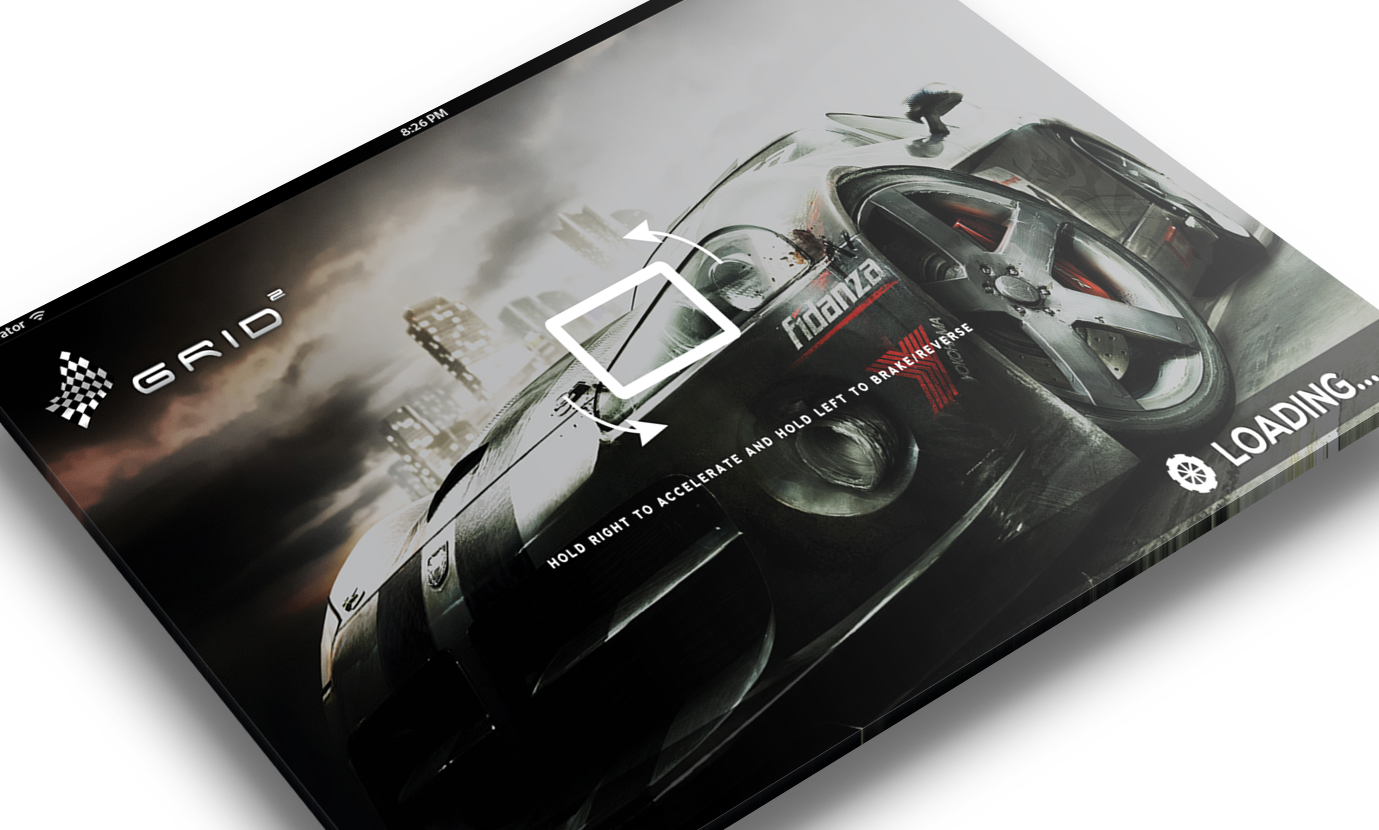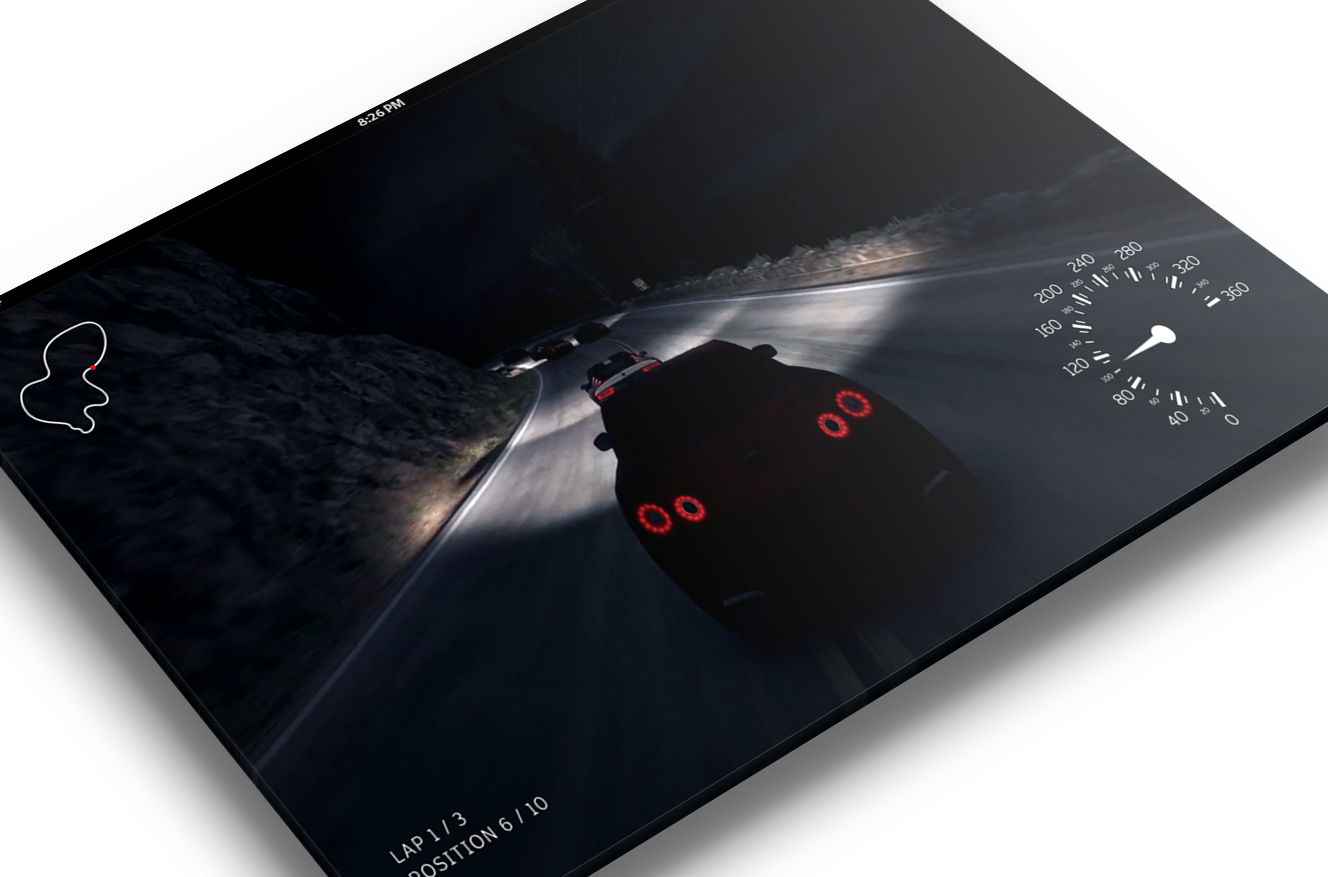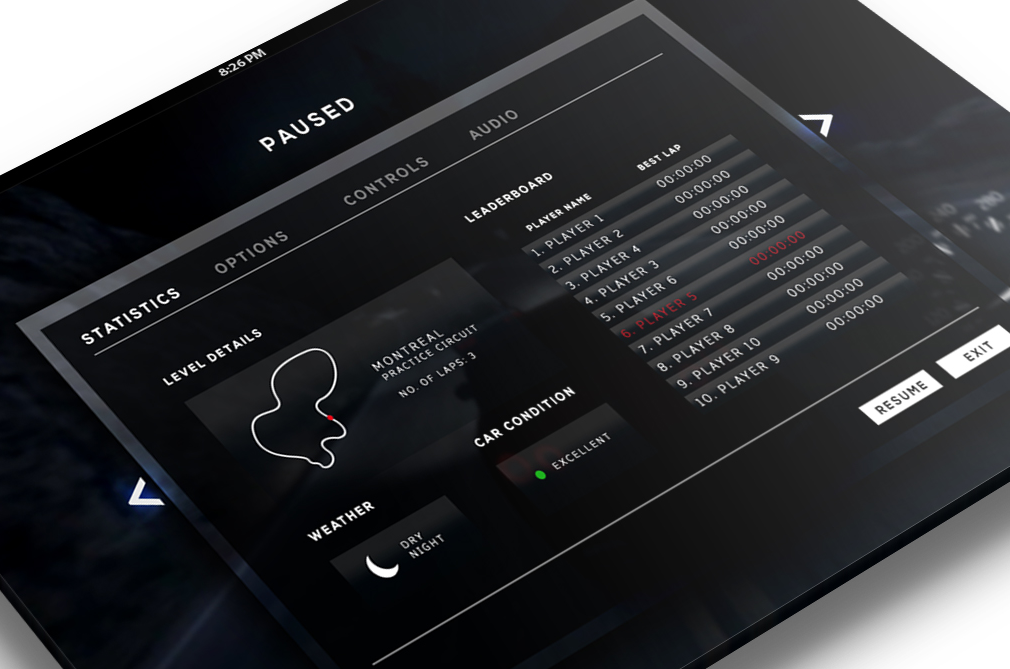 This was created for educational purposes at Abertay University for Computer Arts.